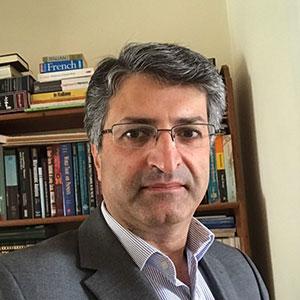 Nasser Youssef received a degree in Business Management from the University of Damascus in 1992. He earned a degree in Financial Economics with honors from University of London in 1999.
Nasser worked in British banks and financial institutions for 12 years before he started his own finance and investment consultancy business in 2008. He has extensive experience in commercial and private banking, trade finance, and trading financial instruments including FX and derivatives. Nasser appears regularly on several news channels to comment on the financial market.
Nasser is very active in NGOs and charities. He is a board member of the Syrian Arab Association in the U.K. Established in 1991 which includes 400 members and Served as Member of the Executive Committee of The Arab Club of Britain 2005-2009.
Nasser helped establish the Local Welcome, Charity organization based in the UK and has active presence in Germany and several European Countries. Local Welcome aims to connect refugees to help them resettle and restart their career and education in their host countries. Furthermore, Nasser is the advisor to the board at Mosaic Initiative.
Nasser is the Deputy Head teacher at The Syrian Community School in London, a school that teaches the Arabic language on Saturdays .