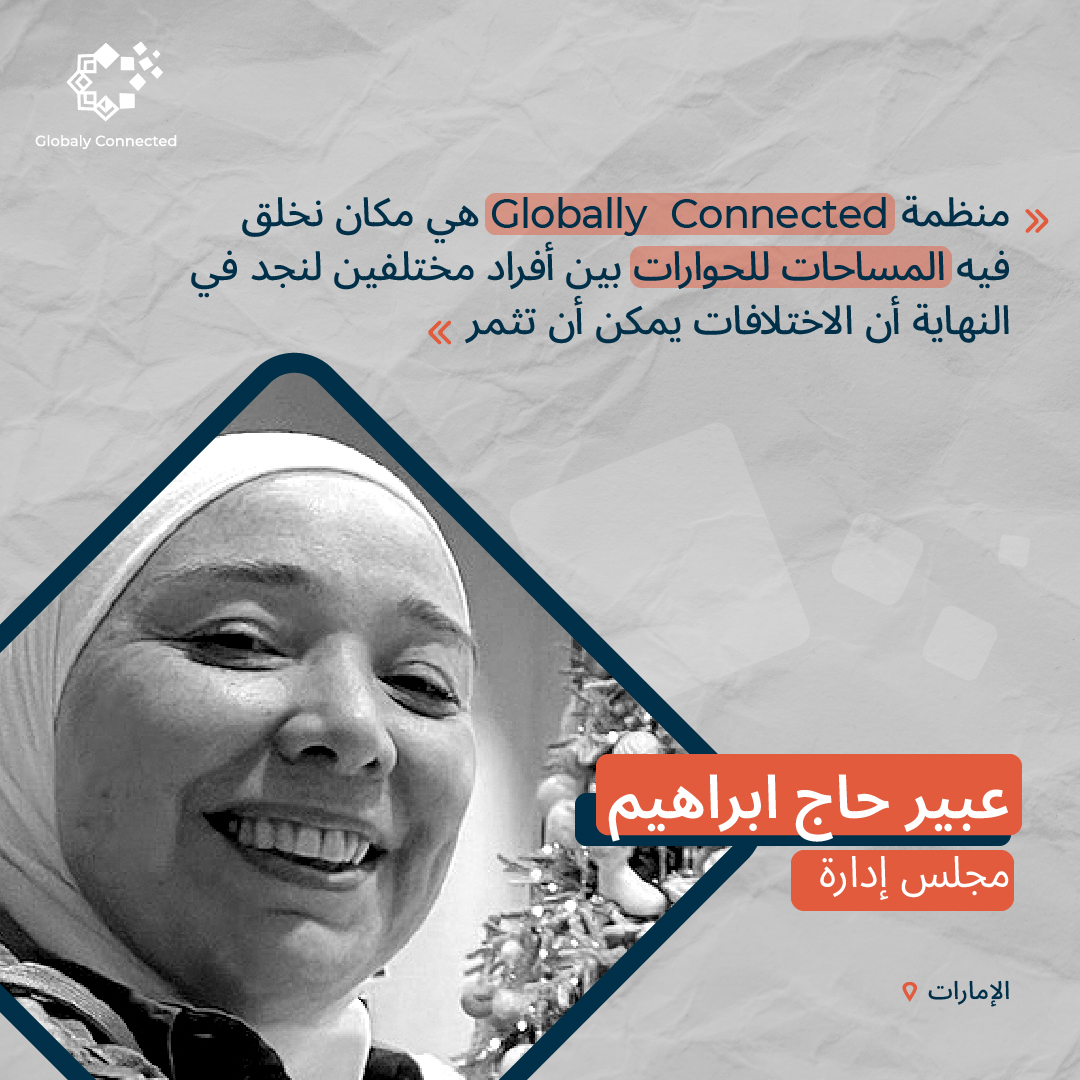 Coming from Business back ground Abir joined Oil & business sector in 2006 in the same time she launched and managed her own small business which she as an entrepreneur created from 2004 , where she managed to work in Cultural and international event in Syria .
One of the most famous projects was with the French Photographer Yann Arthus Bertrand when she brought Syria from above concept through his listed countries in An open air exhibitions in three Syrian cites and also in a book published the unique experiences for Syria from above 2008.
In 2010 Abir took the decision to shift her career leaving the Oil Business behind and moving to Social Economic work through her small enterprise and also joined The British Council Syria Team where she was responsible for Education Programs and Projects , a side with her involvement in voluntary work where she She co-founded the Mobaderoon Movement , working as volunteer during weekends and holidays while the movement took form throughparticipatory planning and meetings. In 2012 Ms. Hajibrahim was fully engaged and contributed in connecting people and facilitated the creation of a safe environment for them to hold dialogues and plan for the movements expansion, leaving the British Council Syria to become a partner through Mobaderoon .
During the Syrian conflict from 2012 and on Ms. Hajibrahim has developed a new field of expertise, including: building bridges, conflict resolution and mediation as a response to the local needs in Syria. She became a Peace Building facilitator and has had the opportunity to run, the Peace Ambassador program where she has trained, planned and worked with 240 potential peace ambassadors with a clear vision in preventing sectarianism from spreading. Ms. Hajibrahim was able to lead the Movement into a synergy process, bringing together members from different backgrounds, cultures and ethnic groups into a single network that's focused on common values and managing the isolation which has taken place in Syria before and during the conflict. 
Working with people has not only given Ms. Hajibrahim the ability and the dedication to move the network into a more systematic way of working, but also the flexibility that gives the ability to respond quickly to the local communities. With more than 72 facilitation workshops and meetings Ms. Hajibrahim recently joined the launching and founding ACFN the Arab World Facilitators Network with SAAND. 
In 2014, Ms. Hajibrahim received the Livia Foundation Prize for her work for peace during the conflict; an acknowledgement came to shift Abir to be one of the active participants of the Syrian Civil society Rooms in Syria Geneva peace talks. This has opened the door to Abir to build her capacity more on Mediations on several tracks between T2 &T3 .In 2017 Abir participated in PMC workshop with Swiss Peace.