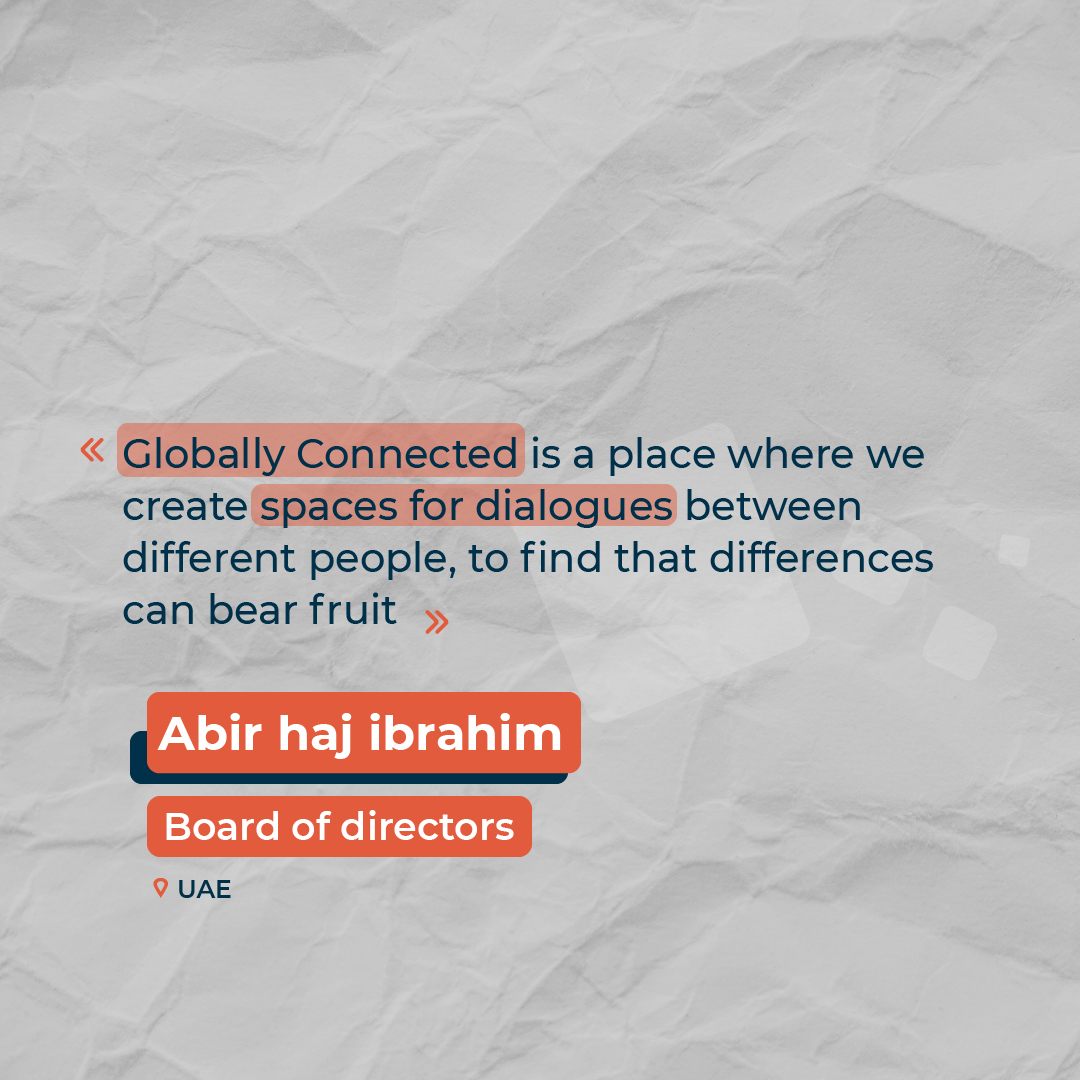 Coming from Business back ground Abir joined Oil & business sector in 2006Coming from business background Abir joined Oil & business sector in 2006 in the same time she launched and managed her own small business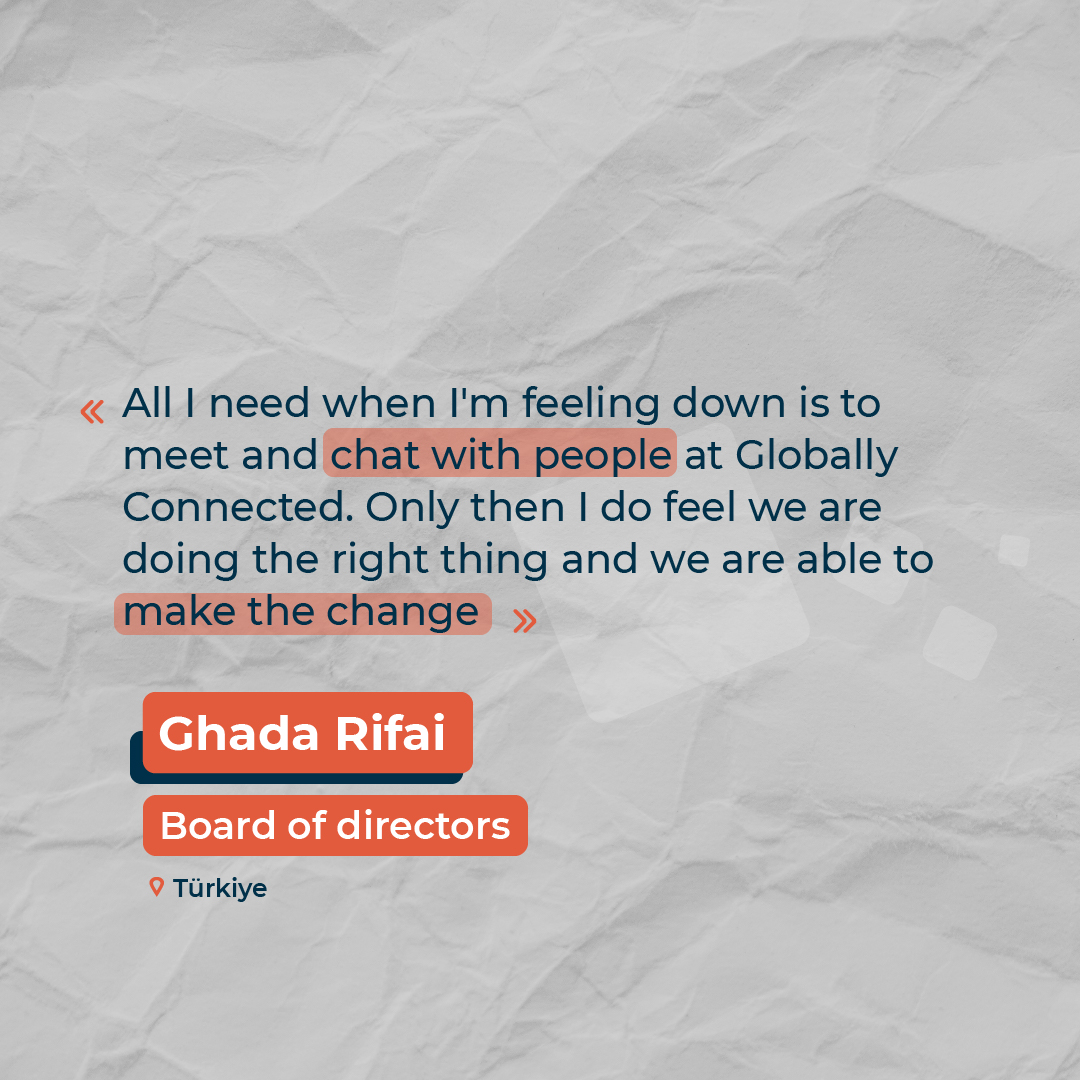 Ghada Al Rifai is an architect from Aleppo- Syria who also holds a diploma in project management and urban planning. She co-founded her first initiative on active citizen and peace building in 2009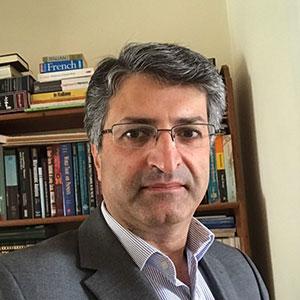 Nasser Youssef received a degree in Business Management from the University of Damascus in 1992. He earned a degree in Financial Economics with honors from University of London in 1999.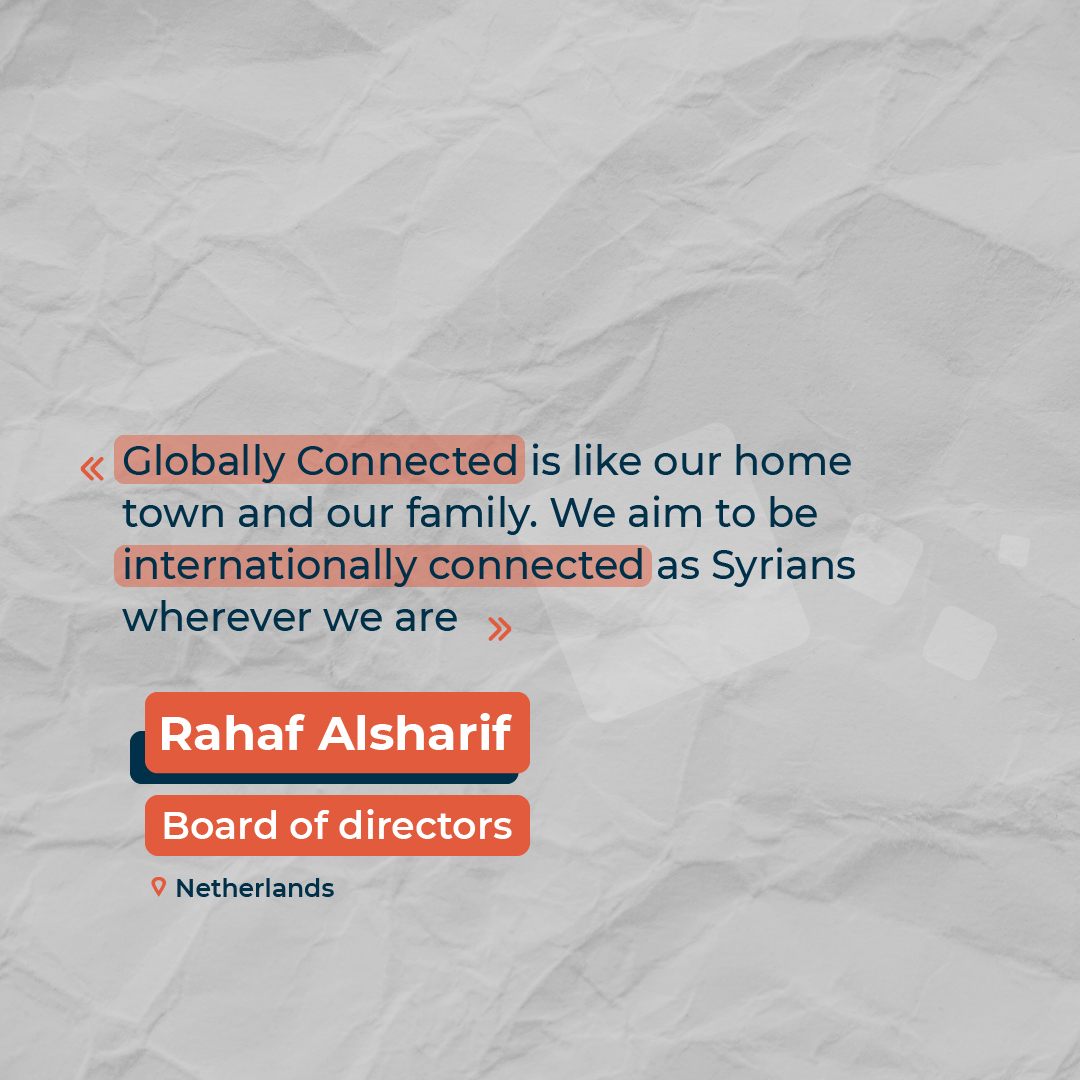 Rahaf Alsharif
Social activist for more than 10 years. Based in the Netherlands since 2015. A board member at Globally Connected organization and a project manager as well. Worked and volunteered with several organizations in Syria as a facilitator for social developing programs and as an initiatives coordinator, especially for building pridges.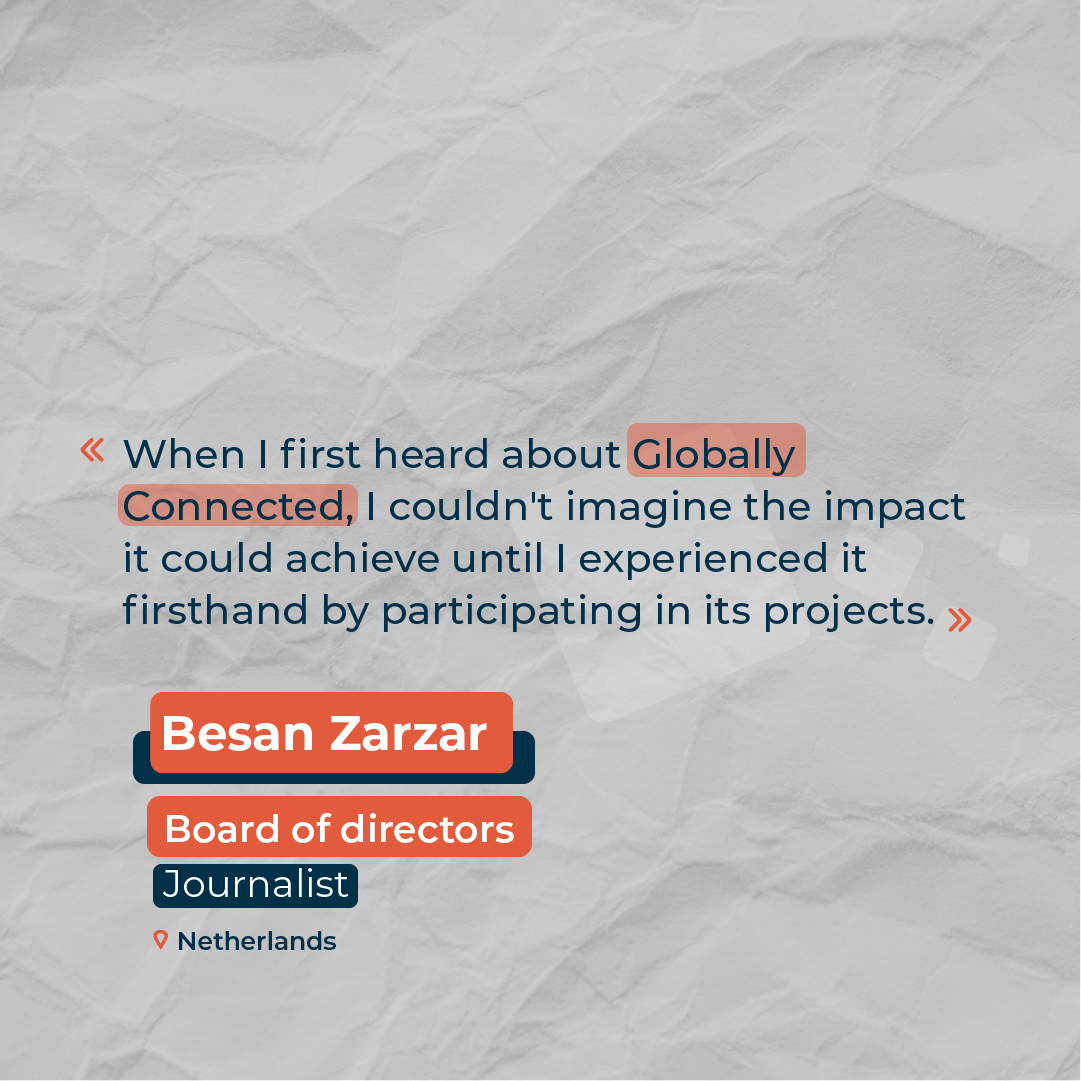 Besan Zarza, (34 y- 1989). Freelance voice-over artist, journalist and middel east specialist. Based in the Netherlands .